Insights... Ideas... Implementation.
We provide everything that you need for better communication.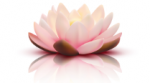 In our 30+ years of journey, we've gained fairly deep experience to offer you...




Innovative. And clutter-breaking.




Conceptual. And compelling.

Interesting. And impactful.

Cutting-edge. And cost-effective.
We believe in these simple words...

"We must never forget that the most powerful communication isn't what you say, it's what you do."
Giving back to the society
We are publishing our own print + digital tech magazine. And contributing to leading dailies and weekly magazine.

100+ Monthly Issues and continuing


125+ Full Pages and continuing
It is all about sharing knowledge worth spreading.
(Wearing different hats, we've fulfilled their various communication needs, directly or through other agencies)